(no pork served)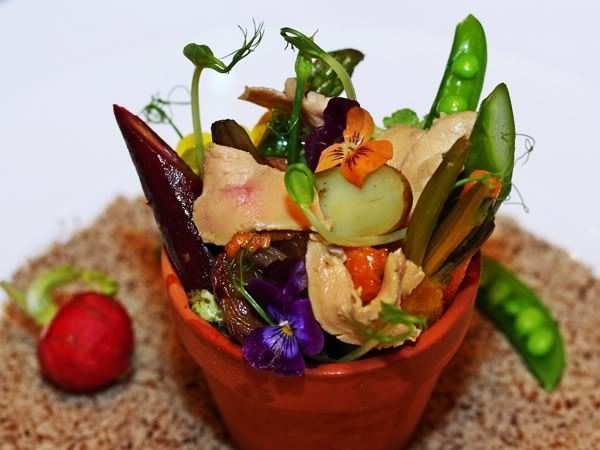 The much anticipated MIGF season is here. To those who are contemplating a visit to Senses at Hilton KL, here is what to expect.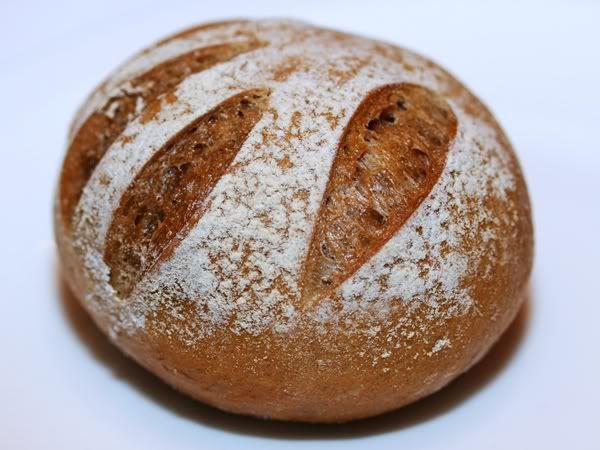 A fairly generous selection of Breads.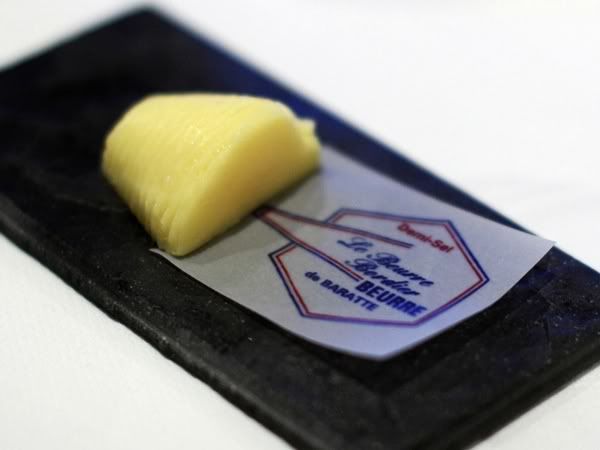 Lush Bordier Butter, the legend among artisanal Butters.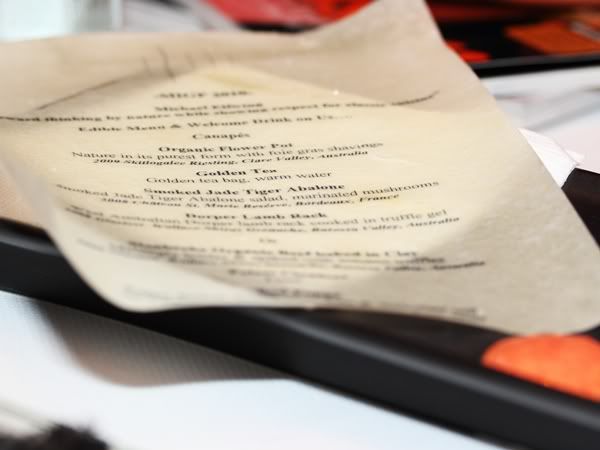 An edible menu made from Potato Starch that you can tear off and eat together with the salmon roe dip.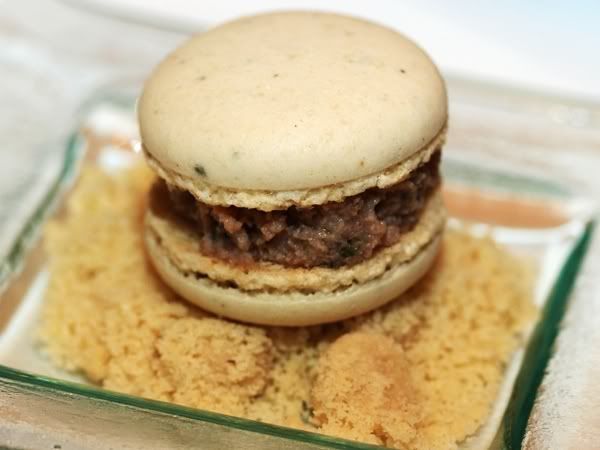 A decadent macaron filled with Duck Pate.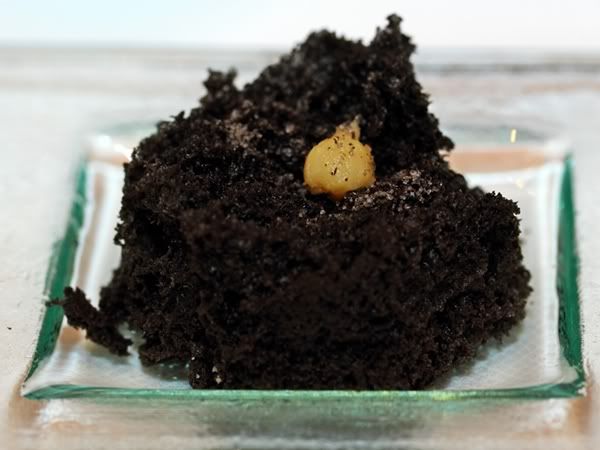 Miso with Black Sesame Sponge.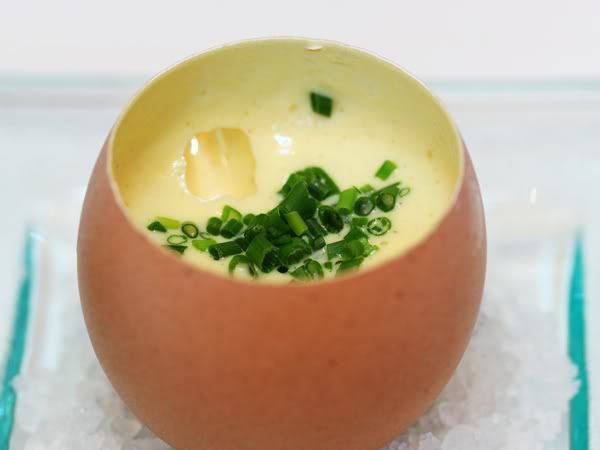 Scrambled Egg Espuma, which was lusciously soft.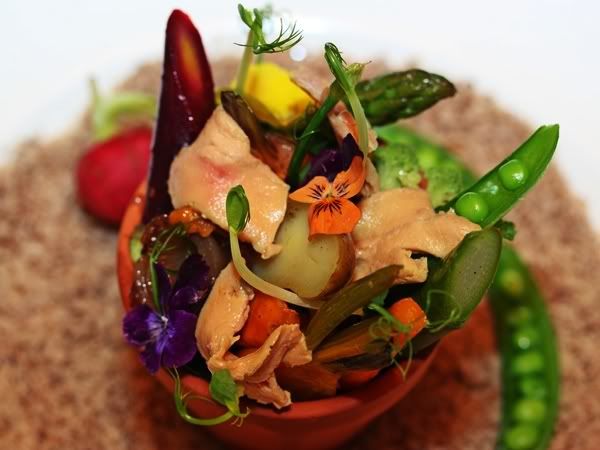 Organic Flower Pot which is a Salad, filled with healthy Organic Vegetables and Foie Gras Shavings. It was served with Dill Mayonnaise and paired with 2009 Clare Valley Skillogalee Riesling.
Some fishes from the aquarium at the hotel lobby.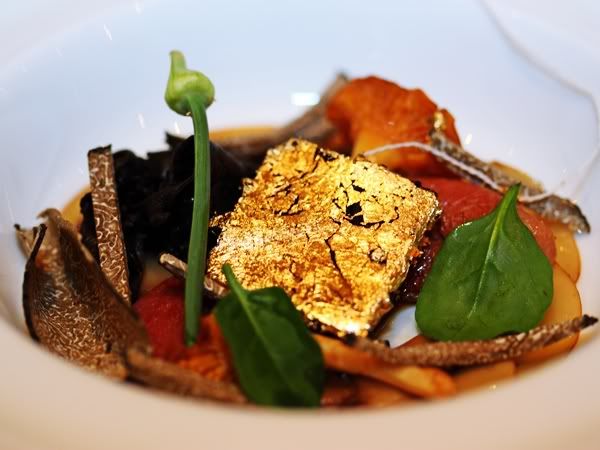 Golden Tea Bag Nestled in some Chanterelle Mushrooms, Lamb Tongue and Shaved Summer Truffles.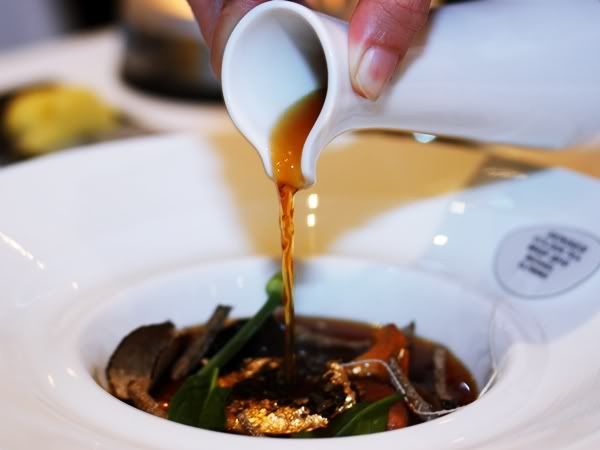 Some Consomme broth poured over it to diffuse the Gold.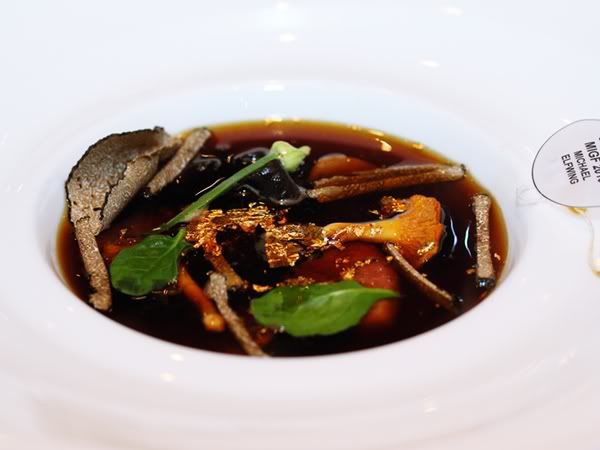 The completed Gold Tea ensemble.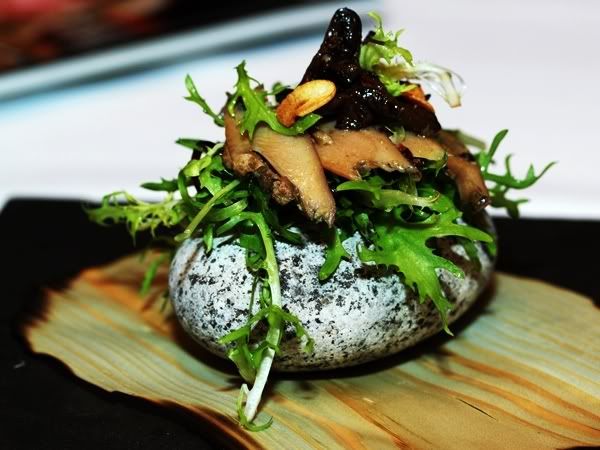 Smoked Jade Tiger Abalone Salad with Marinated Mushrooms drizzled with Olive Oil and served with Rocket Leaves. It was served on stone and Cedarwood.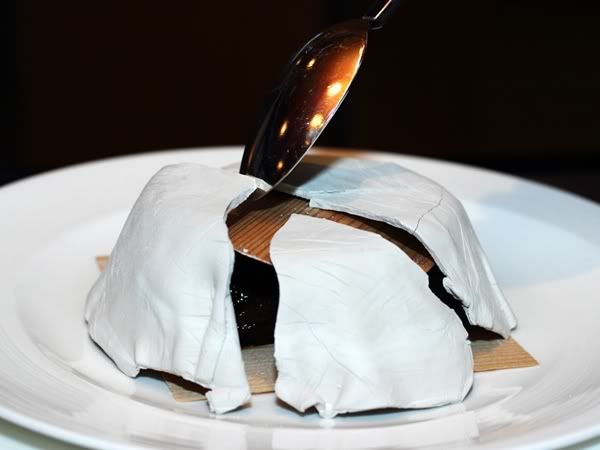 Divinely tender Stanbroke Beef Cheeks that were braised before baking in clay.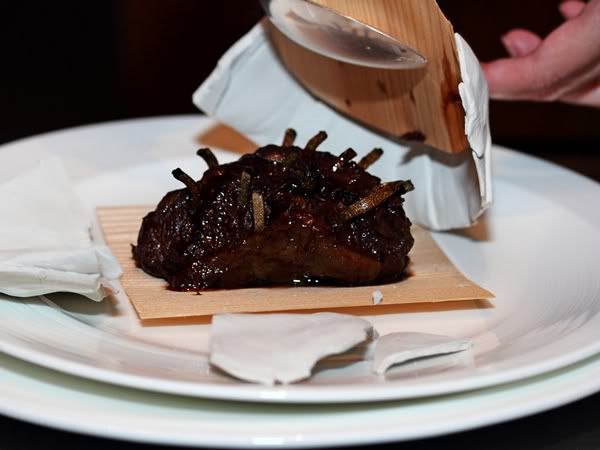 The beef was spiked with Autumn Truffles before baking so that truffle flavours remain infused with the beef.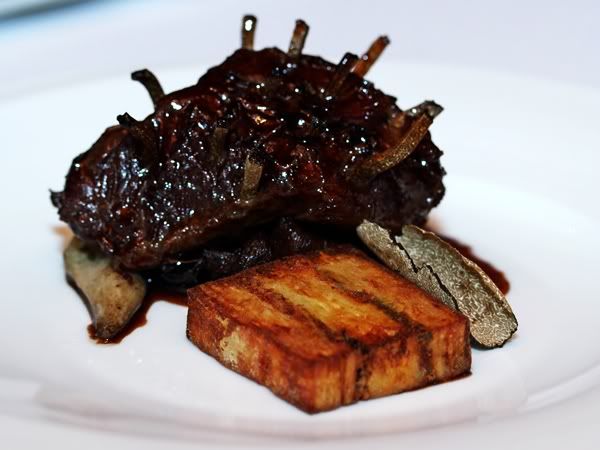 The beef was served with more truffles and Potato Povre terrine.
Palate cleanser with Iced Gin and Tasmanian Honey served with violet meringue and frosted berries.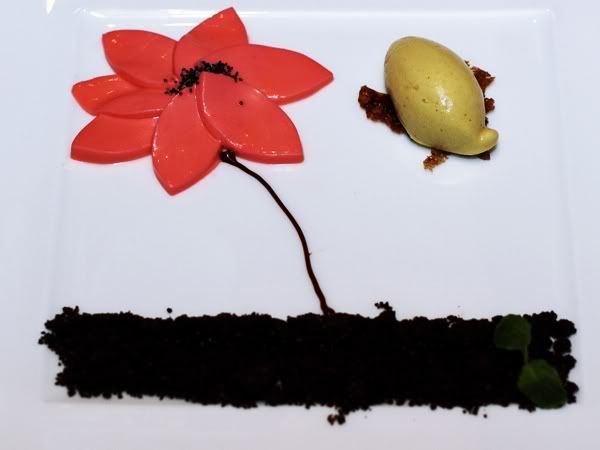 Dessert of Poppy Flower Emulsion and poppy seeds, Banana ice cream and Chocolate Soil.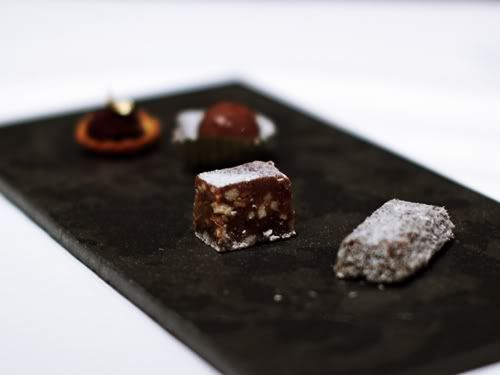 The most impressive petite fours in KL.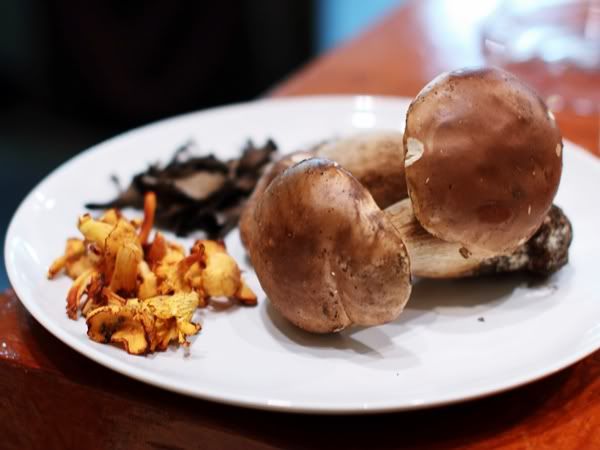 Some mushrooms on the kitchen counter screaming to be photographed.
I had the wine pairing dinner, but did not think too highly of the wines. Maybe I am just an old fusspot, but have refrained from commenting because wine is so subjective, more than food. I would advice diners to choose their own from the wine menu.
Special mention must be made about the exceptional service from the time of reservation. I made the reservation online and within 5 minutes, I got a call and and a confirmation SMS. Since the reservation was for 1, they also thoughtfully supplied some magazines on the dining table. Throughout the meal, the service was exemplary, and I felt pampered.
Total damage for the meal was RM487, plus a bottle of mineral water.
Hilton Kuala Lumpur
3, Jalan Stesen Sentral
Kuala Lumpur Sentral
50470 Kuala Lumpur
Malaysia
Tel: +6.03.22.64.22.64